We transform uninviting spaces into wonderful experiences, boring areas to lively, dull details to charming, bah-humbug to Festive.
Our commercial decor products will add a splash of color, illuminate features, add warmth to your space and not break your budget! You may already know what products will work for your space or we can guide you on what will have the best impact for your budget and marketing goals. We're always available to evaluate your space and make recommendations specifically for your property. With a variety of products ranging from Architectural Details, Light Pole Banners, Flags, Lighting, Landscape elements, Holiday Décor etc. we'll Revitalize your space for all to enjoy.
The process begins with identifying our client's project goals. Is the client looking for a single décor element or are they trying to create a whole new look to revitalize their property, street or community? Even if it's a single item request we want to get a feel for their space to ensure the item's design will fit in with their aesthetic along with their marketing and branding goals. For larger projects, with the potential for multiple décor elements, we'll want to identify prime areas for the best impact, existing décor & events, unique features to accentuate, future branding/marketing plans etc.
Clients:
To get the most out of the initial meeting its best the client has a clear understanding of the project goals, potential locations for decor, confirmed budget and include all team members on the meeting. It will be a productive meeting where we'll discuss individual products and the associated cost in order to evaluate décor options that will be in budget.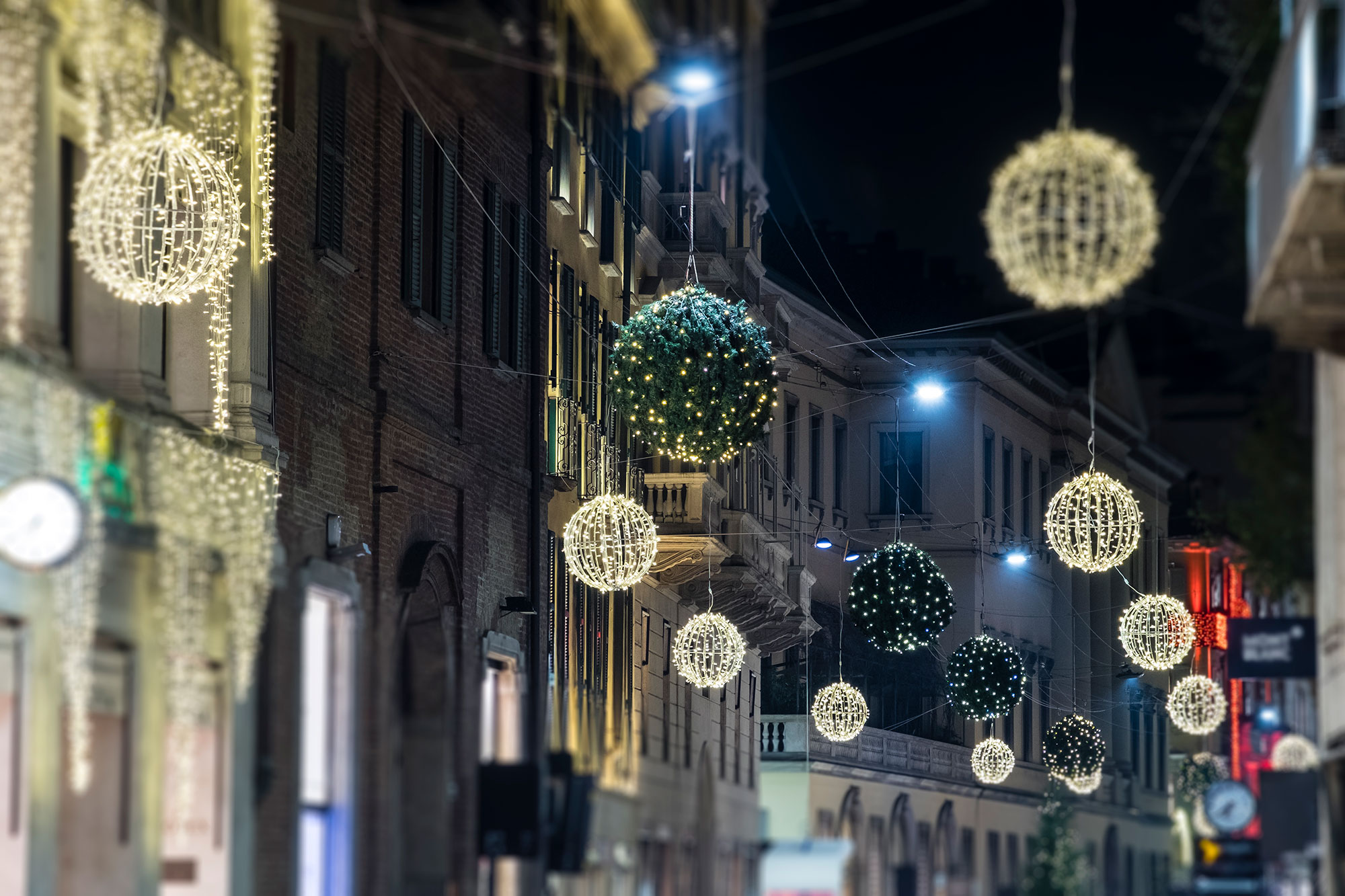 Preliminary Presentation Meeting
Based on our initial meeting we'll create a presentation to address the goals of our clients. We'll present images along with the associated pricing, technical information, installation and logistics. When needed, we'll create a décor map to show the locations and flow of the elements, elevations, street views, etc. This is an opportunity to see the décor and its impact. From there we can review the options, budget and project goals to fine tune the selections.
Clients:
At this point the client should have the have a clear vision on the project goals, confirmed budget and all team members should be present to review the presentation and offer their feedback.
Decor Options
Variety of shapes such as Orbs & Star Bursts
Illuminated with LED's
Sizes vary from 2′ to 8′ +
Variety of color options
Based on our client's feedback from the Preliminary Presentation we'll present the final décor selections, pricing and, when needed, refine any of the initial graphics. Ultimately, if the previous stages were successful the client will be ready at this point to order their décor and start the process to Revitalize their property.